India bristles with beautiful travel destinations especially if we look beyond the popular commercialized spots. And what's better than to explore these mind-stirring landscapes and chilling spots with your best friend! Your BFFs who know you better than you know yourself, who run halfway across the city on your blue days, who have seen your best and your worst sides and most importantly, who will jump into the car without a thought to create history! No journey is long with good company and even better when you have the best company!
 Auli, Uttarakhand – For friends who show signs of snow madness!
This place in the Himalayas is a lesser known ski destination than Shimla, Manali or Gulmarg. The lofty slopes surrounded by oak forests provide enough thrill to a professional skier as well as a novice. Camping is undoubtedly the best way to enjoy Auli with your buddies in the midst of snow over a bonfire and some beer. It also has the world's highest man-made lake as well as Asia's longest cable car. A little less commercialized than other hill stations, Auli is purely an adventure spot for trekking and skiing enthusiasts.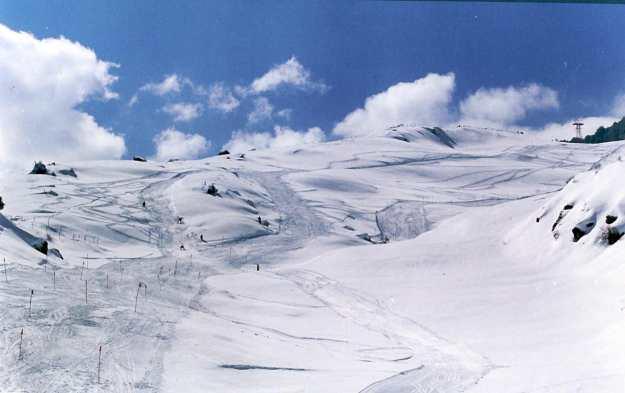 Srinivas